Designed For Your Project. Engineered For Quality.
We like great electrical engineering and you like getting the perfectly designed panel in your hands before it's due. Let's work together.
What We Do
CUSTOM CONTROL PANELS DONE RIGHT AND DONE FAST.
We like solving control system challenges. We'll build to your specs or help design it. We're a small team with a large floor space which means we move quickly on your panel and can take on larger multi-door cabinets.
KEEP YOUR PROJECT ON TIME
Always ready when you are.
You've mapped out your system and we'll match our quality to your exact needs. We'll get started building it as soon as you're ready.
GET A QUOTE
COMPANIES WHO TRUST B&B ASSEMBLIES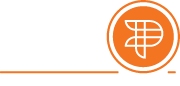 WE CARE ABOUT QUALITY.
Get it done right.
We take pride in what goes out of our shop. We're here to talk through your project and flexible enough to make sure we get it done when you need it.
Get a Quote